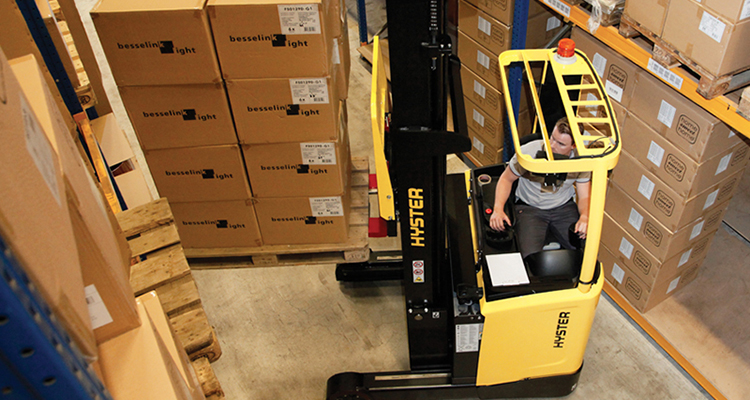 Reach Truck Forklift Training
This staff training course is done on-site at your premises. Training starts off around a laptop for the health & safety presentation, followed by a video. Then for the practical part it would be ideal if some empty pallets can be made available for use.
Hazard awareness
The operators' safety code
Lift truck stability
Handling loads
Safety video
Test your knowledge
Pre-Shift inspection
Moving/stopping and steering the truck
Operation of hydraulic controls
Manoeuvring in open and confined area's
Stacking and destacking at different levels
How to handle slopes and ramps
On successful completion of this Reach Truck Fork Lift Truck course, candidates will be issued with a certificate of training, valid for 5 years. This ensures you are compliant with UK law.
Course Levels
Novice (beginner)
Experienced (some use with no previous formal training)
Refresher (renewing a previously obtained licence)